LIKEtoKNOW.it needs permission from your iPhone to send you Push Notifications,
FIRST, check that you allow notifications from your iPhone by following the below steps.
Open your iPhone Settings
Select Notifications
Scroll down and select the LIKEtoKNOW.it App
Allow Notifications is active
Next, check that you allow Screenshot Notifications through the LIKEtoKNOW.it app
Open Account Settings on LIKEtoKNOW.it app
Select Notifications
Ensure Screenshot Match is active
NOTE: the LIKEtoKNOW.it app must be running in the background to send you a 'push' notification. If it has been running in the background for an extended period of time it can take up to 10 minutes to send a 'push' notification. Be sure to occasionally close out (swipe up) and relaunch the app to ensure you receive notifications in a timely manner.
If you are experiencing an issue with your screenshots matching click here
iPhone Notifications Enabled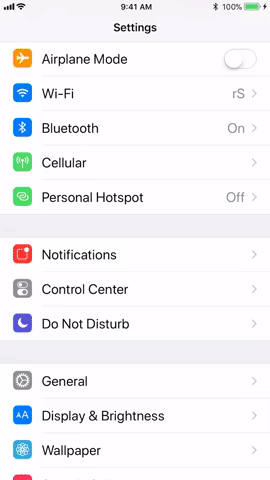 'Screenshot Match' Notifications Enabled